The Original Susick Sea Shell Sifter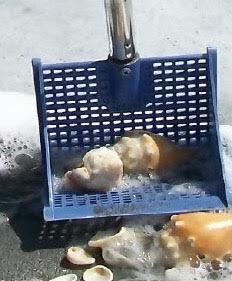 Light weight - weighs only a pound. No heavy lifting for a fun all day use at the beach.
The unique design lets water and sand drain out of the sifter's perforated basket. The basket is made of durable ABS plastic to avoid rust and corrosion. The 30" inch long reach handle is made of stainless steel. Approximate over all length is 35".
Only $22.99 plus flat rate shipping of $8.00. Or buy two and save at just $19.99 each plus one flat rate shipping of $9.00.

Each sifter purchased comes with its own 10" x 10" mesh bag to hold your treasures!
The Susick Traveler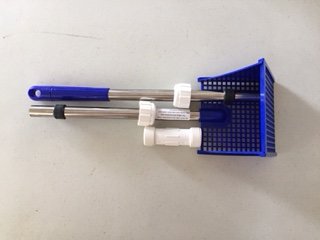 Introducing the new Susick Traveler! This sifter scoop will pack easily with it's overall length of just 18 inches long and 6 x 6 inch width. Perfect to take on your vacations. Assembled length is 35 inches and is made with the same quality materials as our original model.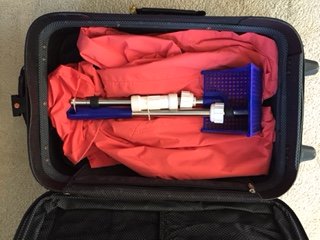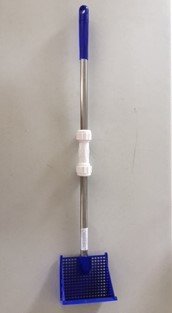 Assembled